Psychological consultations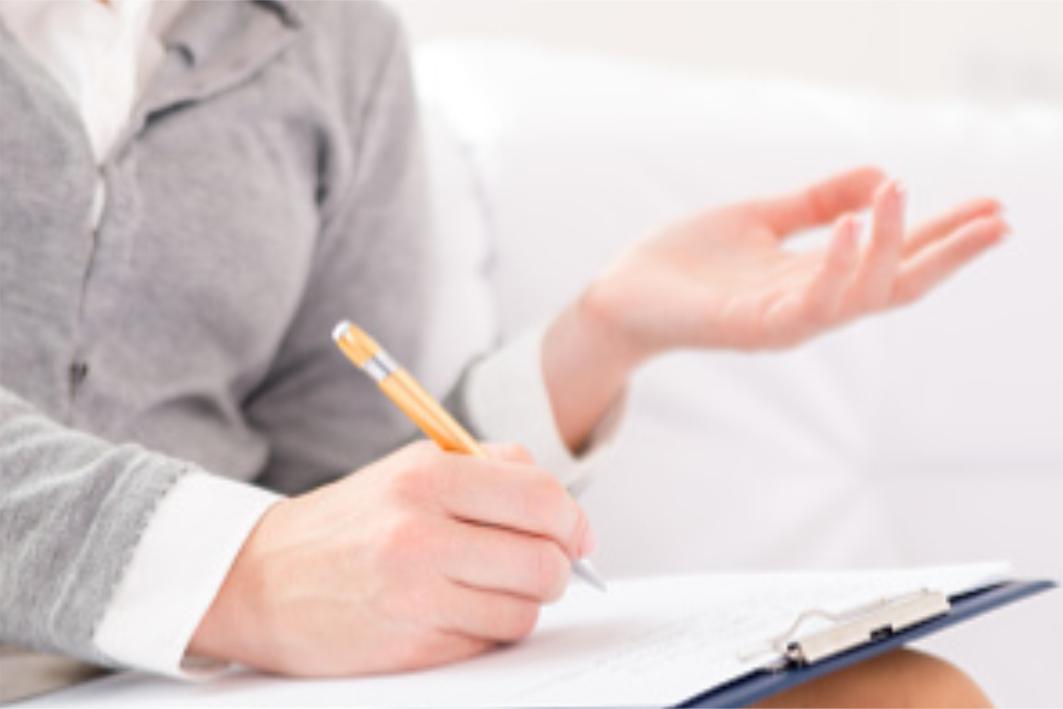 Who is the psychologist?
Let's start with who he is not: he is not a doctor, so he can't prescribe drugs, he can't let any check – ups and does not use the usual medical tools for describing mental experiences. He is a specialist in the field of human behavior, intra-psychic experiences, relationships, self-regulation strategies in the context of the challenges.
Types of meetings – types of goals
You can use one of two basic types:
a consultation to review your application for support within the university (students who do not have documentation from contact with a non-OPD specialist or that the documentation is incomplete and who want to use the psychologist's opinion in the OPD)
consultations that help you gain support and better orientation as experienced difficulties and plan how to solve them.
When dealing with the first type of consultation, the role of the psychologist remains supportive, but in this case, the support is expressed in a special way by … nurturing your right to take responsibility for the tasks and the student's role. What is this all about? The role of the psychologist during this consultation is to determine how difficult it is to address the specific and current impediments to the specific aspects of your study assignments in specific circumstances, at a particular time, in the context of specific subjects, etc. This means that the psychologist in this case acts as a person who differentiates and evaluates, and sometimes points out: in this case, I do not see the connection between the nature of the difficulty and the nature of the task and the circumstances of its fulfillment (and consequently: I cannot support your proposal of a type or a scope of support). This is because, as the Office for Persons with Disabilities, we do not offer a standard "aid package" that would be assigned to a specific problem, but it is always a response to the person's individual situation in his or her current state of health. We believe that it will be helpful  in being a student first and not a "person with problems". This also allows to equalize the chances of studying someone experiencing some difficulties without getting the right to the requirements (yes, that's the right!). The task of the psychologist is not only to be supportive, but also to guard all these standards of support, and in a way, to be evaluative.
The second kind of consultation allows for a greater focus on common hypotheses about how the problem has arisen and what factors are present in the student's life that are conducive to its continuation. It can be said that these are the first steps taken together in the direction of possible psychotherapy. In this regard, counseling will help to understand what the therapeutic approach can look like, what can be expected from it (acceptance, safe context for experiencing and expressing emotions, sincerity, new meanings, knowledge, impulses to challenge obvious limitations to life changes …).
Psychological consultation in the OPD…
Is primarily a meeting. This is a free meeting that you can count on as a student without a referral and without waiting for a deadline (sometimes it is possible to meet the psychologist even on the day of the application).
It is a kind of meeting based on dialogue, acceptance and exchange of meanings that we give to the situations in question. The alternative meanings, reactions, behaviors and interpretations that are proposed during the meeting are developed on the one hand from theoretical concepts, on the other hand, from personal experience with individuals, families and groups. This acceptance means that you can feel free with your gender identity, orientation, religious affiliation, religion, nationality, beliefs (such as psychologists and psychotherapists;) or other identities you think of as being outside of the mainstream.
It is based on the confidentiality principle, which means that your health information and personal information will remain between us unless, relying on them, you will seek a specific support through the OPD. What's more, all the information is provided only in a necessary extent, only by your knowledge and consent and only the OPD consultant. In exceptional situations, under the documents regulating the support for students from the OPD side, the Rector as our supervisor, can also get the insight into the student's documentation. Another situation in which a psychologist is forced to depart from the principle of confidentiality is a situation in which there is a direct threat to one's life or health.
This means that it is not a therapy and therefore it is not possible to set and verify goals within long-term therapeutic contact based on regular meetings.
It is not aimed at establishing or verifying a nosologic diagnosis, which is a diagnosis formulated using specific meanings to medical sciences. It is a functional diagnosis that relates to the effectiveness of the day-to-day roles and how a person could cope with in the context of his or her tasks, stress, quality of support etc.
How many times and when… again?
We assume one or two meetings at a time. However, this does not mean that there is no possibility of a contact again in the future, and in particular:
Next academic year,
If this is clearly justified by a change in the student's situation after a long break in meetings and the person concerned is not in contact with the psychotherapist,
There is a need for an opinion on the current application for support on studies, and the information from previous consultations does not provide sufficient evidence for this.
What next? What are the possibilities?
After a psychological consultation, you may be recommended:
To contact with the psychiatrist,
To contact an OPD consultant to help you with any paperwork involved in submitting an application to the Dean for Students' Affairs to adjust your study mode to your current health situation and/or
To contact with an institution offering psychotherapy.
We encourage all the students to report regularly any changes that may make current support ineffective and insufficient to compensate student's needs. It is also necessary to report the need of renegotiating the arrangements for studies with the OPD consultant. Remember not to attempt to the exams despite experiencing serious health problems that are seriously hampering your chances of clearing the subject – the exam time once used is not recoverable for health reasons! Being on the exam is tantamount to the statement, 'I'm in a shape good enough to try and get the result'.
Contact
Please call us from 8 am to 4 pm by phone number / 22 / 55-24-221.
Consultations are led by Agnieszka Bysko and they take place at Pałac Kazimierzowski (left entrance of the building) from Monday to Thursday in hours:
Mon, Tues, Thurs – 5 pm to 8 pm
Wed – 9 am to 3 pm.
Each person who has booked the term of the visit but cannot come because of objective reasons is asked to cancel the consultation earlier. It can be done via phone or an email.
If the visit isn't canceled earlier, there won't be possibility to make another appointment with our psychologist.