Electronic and digital equipment rental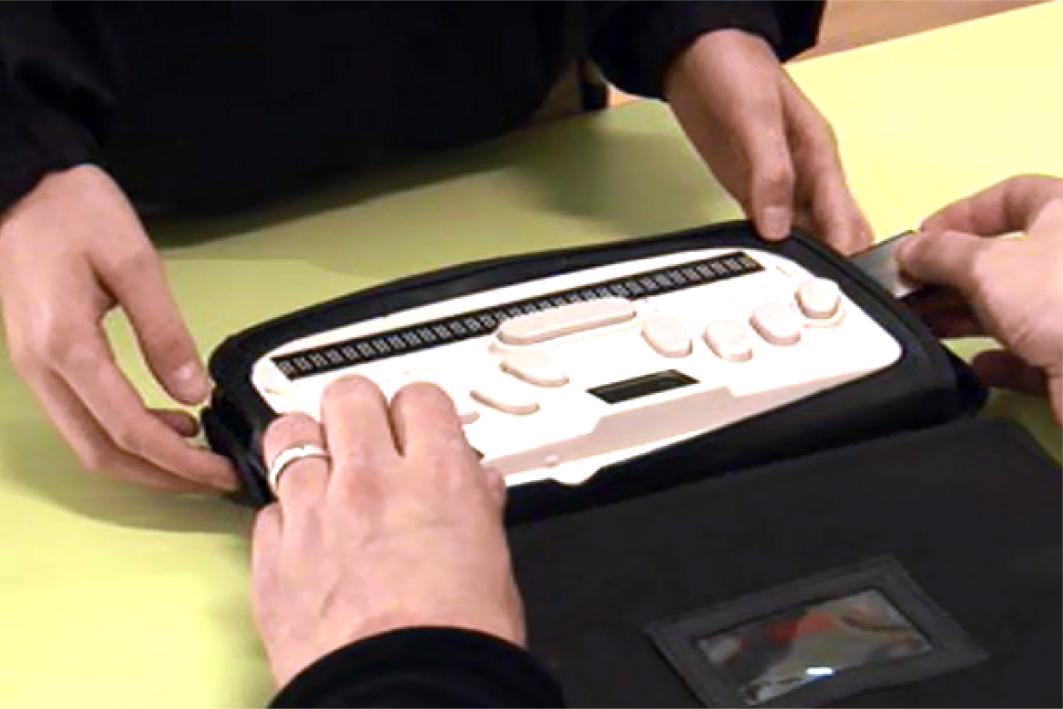 Students and staff with visual impairment, hearing impairment and persons with mobility impairments may rent electronic portable devices such as:
Notebooks,
Tablets and iPads,
Screen readers Window-Eyes and Jaws,
Notepads in Braille (Braille Sense, Kajetek),
Soundplayers, eg. BookSense, iPod, VoiceDream Reader;
Braille lines,
dictaphones,
magnifying programs Zoom Text i SuperNovaMagnifier,
portable magnifiers,
alternative keyboards,
portable scanners A4,
assistive hearing system Roger.
The equipment could be borrowed free of charge for the academic year. Assignment takes place at the beginning of October on the basis of submitted applications. Equipment rental during the academic year is also possible  but as the inventory is available.
The application can be downloaded here (DOCX file – Polish version only) or obtained at the Office for Persons with Disabilities.
List of  the electronic and digital equipment available for rental in the academic year 2016/17. (DOCX file – Polish version only)